Key figures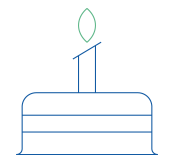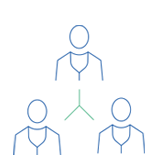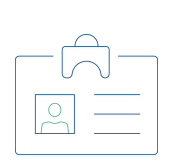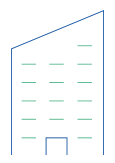 2/3
of its members are SMES & Mid Cap compagnies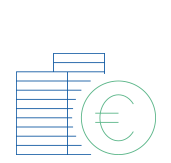 15
billion euros turnover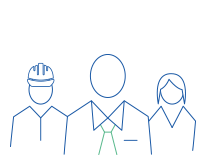 Representing 10 RE sectors
7 international cooperation agreements
AB SOLAR and AB EOLICA (Brazil)
ACER and SERs (Cameroon)
EDAMA (Jordan)
AMISOL (Marocco)
Renewable UK (United Kingdom)
15 memberships of the SER in external associations
among them Wind Europe, Solar Power Europe, Bioenergy Europe, Ocean Energy Europe
Founding member of
The International Committee of private players of the International Solar Alliance
Global Solar Council
Our calling
Promote the interests of the industrial and professional figures of the renewable energy industry to public authorities, Parliament, and all entities in charge of energy, industry, employment, and research in France and abroad.
Meet with and advise the ministers and their cabinets, representatives of the administration, decentralized services of the State, parliamentarians, regional presidents, mayors, and the media. SER is also highly active in following the preparation of legislative and regulatory texts.
Support its members in priority international markets by implementing a privileged relationship with French and international institutional bodies, government, IFI's.
Promote the French know-how by facilitating bilateral partnerships and investments.
Catalyze cooperation with other Renewable energy trade association throughout the world.
Produce analyses, propositions, and studies to assist governments, regions, financing institutions in the development of Renewable Energy.
Develop, with bilateral and multilateral institutions, training program to help least developed countries in the deployment of renewable energy and its integration into the grid.
Work with public partners on the structuring of the French energy access sector, such as ADEME (French Environment and Energy Management Agency).
Primary missions of the SER
Develop the share of renewable energy in France's energy production and to promote the interests of the French private sector.
Actively participate in the creation and implementation of legislative and regulatory framework. In constant contact with political authorities, ministerial cabinets, and the administration, the SER follows, from day-to-day, the discussions and work of the Assemblée Nationale (National Assembly) and the Sénat (Senate) and informs its members.
Represent the French private sectors in the discussion with international and national financial institutions, foreign authorities or international organizations (European Commission, IRENA, International Solar Alliance, IEA,..)
Support its members and facilitate their development in France and abroad. Through the organization of collective missions, country information meetings, BtoB meetings, conferences, seminars, and forums in partnership with local authorities, the SER also boasts its experience of implementing development policy for renewable energy projects.
Assist SER's counterparts in least developed countries in their maturation, position papers elaboration, key founding events organization, knowledge sharing in order to ease and speed local energy transition through renewables.
French know how abroad in RE
In collaboration with ADEME, the SER has developed an internet platform identifying the realizations of French companies in several RE sectors throughout the world. More than 200 RE realizations are gathered in this internet website which is updated regularly.
SER events
Among its communication actions, SER is organizing several key events ranging for collective missions abroad to nation wide sectorial events :
The annual conference of the SER at the UNESCO House (Paris) bringing more than a thousand high level participants and journalists > Watch the teaser video
National Biomass conference
National Renewable Marine Energy conference
National PV conference
and others.
Majors speakers in these events are ministers, high level representatives of the administration, regional elected officials, CEO's of utilities and key RE companies, European Commission officials, among others.
Board members
> See boards members as of January 2020
Documents and publications